Operating throughout the Gold Coast LGA since 2018, this implementation of the Plus Social program has been tailored by PCCS for clients who are significantly impacted by their mental health.
The core social prescribing program is designed to address our clients' unmet psychosocial needs and is supported by a PCCS service specialist providing clinical care coordination and access to further support services in the community.
The program also features an after hours safe space where clients can find friends, activities and face-to-face support from a social worker or specialised mental health care nurse on-site.
Awards and publications received for the Plus Social program: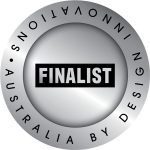 Plus Social was one of six finalists from over 40 innovations featured in series four of the Australia By Design Innovations television program.
Plus Social program and exhibition event featuring on television news during COVID 19: