Our Well Together® groups provide the vital social element in our social prescribing programs. They are specialised groups offering supported social participation to build wellbeing, inclusion and resilience. Each group course is designed around activities such as art or cooking classes, yoga, gardening, dance, photography and more.
Well Together facilitates the development of communication skills as participants engage with each other during the activities and afterward with post-activity discussion and reflection, increasing their social experience and connections. Varying with the design of each group, participant outcomes can include:
Developing peer mediation and relationship skills through cohesive discussions, negotiation, collaboration and decision making among fellow participants

Facilitated intellectual and personal growth through expanding participants curiosity in exchanging individual perspectives in social

interactions

Socialising

within the group and community builds integration and confidence amongst participants to

utilise

skills outside of their comfort zone

Expansion of personal style and knowledge through learning and inspiration

Movement, stretching and light physical exercise for elevated mood and health
Our Well Together groups are designed and run by PCCS onsite at our facilities on the Gold Coast, in our Thornleigh offices in Sydney, and in the local communities.
Awards and publications received: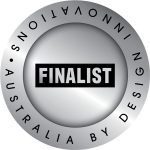 Plus Social (featuring Well Together) was one of six finalists from over 40 innovations featured in series four of the Australia By Design Innovations television program.
The "Chill Art" stream of our Well Together groups featured on television news during COVID 19 with our associated art exhibition events:
Photo gallery with PCCS clients in some of our Well Together groups: