PCCS, working as part of the Living Well in Northern Sydney Partnership, delivered a new model of localised social impact and business engagement to address the topic of workplace mental health and 'vocational recovery'.
In the phases of design that followed, local business leaders and individuals with lived experience contributed to co-design of concepts and outputs (led by PCCS) that were delivered in three streams:
Business-centred: the Have a Go Hornsby business breakfast series
Community awareness: the SKillness® campaign
Person-centred: The SKillness® group
Business Breakfasts: This interactive seminar series was delivered in a business-centred way. We addressed the uncertainty and fear that leaders told us they felt when trying to address mental health in such a compliance driven environment by providing a safe space to talk and learn in ways relevant to them.
SKillness Campaign: Kimberley and Alan, who feature in the campaign, are individuals who live with respective conditions of Anxiety and Depression, and Obsessive-Compulsive Disorder. They tell us about the ways they have survived and thrived in the context of their whole selves – including their mental illness. The campaign is comprised of media assets used in bus stop posters, billboards, Interactive poster screens, specialty exhibition stands, and on a dedicated SKillness website.
The evaluation of the SKillness campaign showed encouraging evidence of attitudinal change which was collected during a 2-week evaluation and exhibition event. Participants described Alan and Kimberley with greatest frequency as: inspiring; positive; confident; and strong.
SKillness Groups: The SKillness Group is the first pre-vocational recovery and exploration model that we know of in the world. It acknowledges that young people with a history of mental health issues have often missed some fundamental steps in positive self-exploration and vocational planning. SKillness provides a means to gain the skills usually attained during this crucial phase.
The SKillness Groups have been highly successful. An evaluation tool was designed based on the MOHOST model of OT. Initial outcomes showed consistent and significant improvements in nine categories essential to healthy vocational engagement.
PCCS continues to operate SKillness group courses within the NDIS and vocational support frameworks.
Awards and publications received for the Plus Social program: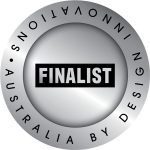 Skillness was one of the top seven finalists from over 40 featured in the Australia By Design: Innovations television program.
A video overview of the program produced by the NSW Mental Health Commission:
Video interviews with our SKillness campaign ambassadors, Alan and Kimberley:
The SKillness Hub event at Westfield shopping centre, Hornsby NSW:
From left; PCCS CEO, Dr JR Baker; Hornsby Shire Mayor, the honourable Phillip Ruddock; Skillness Ambassador, Kimberley Burrell and NSW Mental Health Commission Deputy Commissioner, Daniel Angus