Our wonderful staff represented PCCS at two events recently. These were the Gold Coast Disability Expo on 17th-18th July and Sydney Disability Connections Expo on 1st-2nd of July.
Hosted at the Gold Coast Convention and Exhibition Centre and the International Convention Centre, PCCS was in good company as hundreds of other product and service providers in the disability space showed up at each event.
Our visitors walked away from our stands with free goodies. Those on the Gold Coast were given a potted herb from our kitchen garden with an accompanying recipe flyer.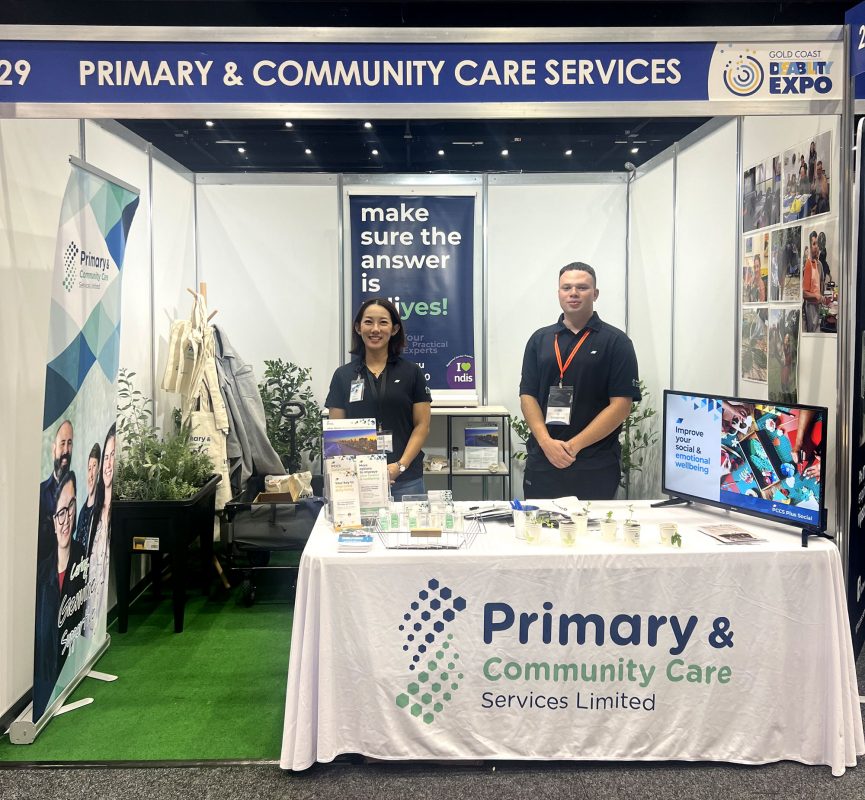 Meanwhile, to promote our theme of "Better Living Is Within Reach", Sydneysiders were challenged to grab as many mentos lollies as they could within 5 seconds, using a toy reaching aid.
Julia from the Gold Coast team described the experience as valuable for both the public and our company.
"It was a wonderful opportunity and platform to get more exposure to our services as well as having support coordinators & workers networking with us."
Thank you to everyone who visited our stands. We hope to see more of you at our events as we continue to widen our scope of services going forward and work on improving our current programs.