Plus Social is the first social prescribing program specifically designed for injured workers and the program's rigorous reporting and independently audited results has been a valuable contribution to the emerging evidence base for social prescribing models.
Plus Social for injured workers recognises and addresses the psychosocial needs that can develop through the stress and isolation so often experienced following an injury in the workplace. The program aims to improve an injured worker's wellbeing and increase their social supports and connectedness within a social prescribing program, the first of its kind in Australia, which began enrolments in 2017.
Social Prescribing is a model of care addressing participants' needs through non-medical interventions, before they can develop into mental illness and/or prolonged recovery.
The 12-week program, free to access (funded by icare NSW), involves a qualified and experienced "Link Worker" connecting participants to local, social activity groups as well as support services for surrounding issues (such as relationship counselling, finance and debt management, legal aid) that can compound the stress and psychological impact of workplace injury.
Despite the myriad variety in their physical and/or psychological injuries, participants in the Plus Social for injured workers program have a shared experience of workplace injury and ongoing recovery. By bringing them together in the program, workers can gain and share a broadened perspective upon their own experience, while enjoying a positive and mindful activity involving art, skill or light exercise.
Support from a Link Worker (a PCCS social worker) provides the participants with valuable new perspectives on their needs as well as the information and access to many existing community services and supports that Injured Workers are often unaware of.
Through these non-medical interventions, the voluntary program improves the worker's overall wellbeing and quality of life and helps to speed their recovery. It works alongside the injured worker's medical care to address their non-medical needs. It is not a rehabilitation or a Return-to-Work program and does not replace medical interventions.
Audited results have shown participants gained a mean increase in work capacity of 10.76 hours per week, reduced presentations to hospital and health services, plus a social and economic return of $3.84 for every dollar invested (Urbis 2019).
Awards and publications received for the Plus Social program:
Plus Social has received the Good Design Australia award for excellence in design for social impact.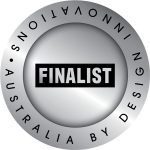 Plus Social was among the top seven finalists from over 40 featured in the Australia By Design: Innovations television program.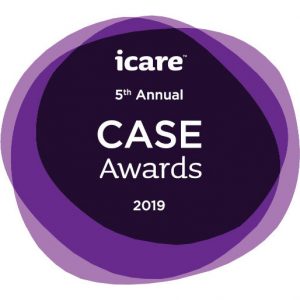 Plus Social was a finalist for icare's 2019 Care & Service Excellence (CASE) Awards.
Short video overview of the program, introduced by Adjunct Associate Professor and CEO of PCCS, Dr JR Baker: